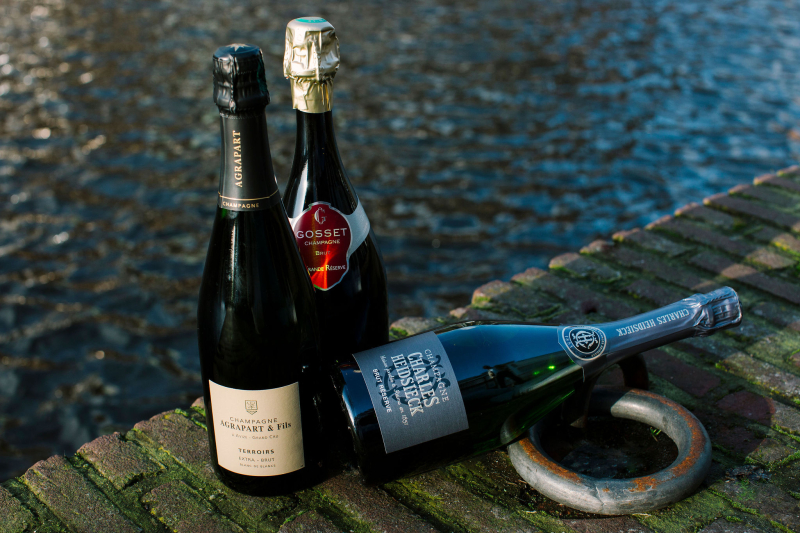 OMGD Spring Champagne Tasting in the Binnenmaas
Consoeurs et Confrères, ,

Our Ec
h
anson, Yvo Erades,
together with two of our yearly Young Sommelier Competition Events, Mr. Sasja Moonen (Bridges) and Ms. Noor Krooshoop (Bloemenbeek*),
will take our guests on a boat trip through the Binnenmaas where we will explore 6 Champagne house
s. For this event, we have chosen t
he best Champagnes from the Vallée de la Marne
directly from small but distinctive
winegrowers
,
with Ineke Sebök-van der Poort as
our Ambassador to the Region. The Champagnes chosen for this event
from zero dosage to start the afternoon on deck, to Magnums
from two different houses
. Each drink will be paired with hors d'ouvres.
Included in the price of the event:
Boat trip - 2 hours long
Menu
Driant-Valentin (Zero Dosage
Two
G
ilardeau
O
ysters
N
3
Red wine vinegar, finely chopped shallot and lemon


Bernard Clouet (Brut Réserve)
Saint nectaire with raspberry compote
Nut bread, red fruit and walnuts

Delouvin-Moureau (Théo)
Salmon
T
artare
Avocado mouse, cucumber and salmon caviar


Marina D (Délicatesse)
Dovy
C
aviar
Blini, creme fraiche


Robert-Allait (Cuvée Rosé)
Stuffed
D
ates
Monchou, orange and walnut


Pierre Mignon (Ratafia)
Foie
G
ras
Melon, parma ham and balsamic vinegar
Programme
12:00 - Arrival - 1st Champagne + Pairing on deck
12:30 - 14:30 - 4 Champagnes + Pairing on the boat
14:30 - 15:00 - 6th Champagne +
Foie Gras
on deck
Attire
: An elegant spring champagne afternoon calls for your white attire. Come as white as possible and we recommend wearing black if white is not possible. A spring hat would be nice and be prepared for the wind, just in case. With Chaîne ribbon for members.
Address
: Hoeksedijk 49, 3299 AC Maasdam
Parking
: available on site